Oven Repair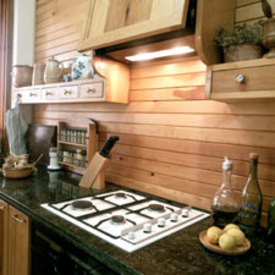 Are you worried that your oven's heating element is burned out? Is your stove not turning on? Is your oven's temperature way off? When you're experiencing issues with a cooking appliance in your home, contact Allen Appliance Company. We provide complete service for cooktops, stoves, ovens, and ranges. No matter what your oven repair need, we should be able to help.
Allen Appliance Company is available to service both gas and electric ranges, and our expertise extends to nearly every brand on the market today. We've been providing homeowners just like you with stove and oven repairs for more than 60 years, and we are well-versed in diagnostics and repairs for many makes and models. We'll troubleshoot the precise cause of your oven or cooktop's issue and then implement the appropriate solution. Our commonly used range repair services include:
Heating element (oven and/or stove) replacement
Door gasket replacement
Ignition system and pilot light service
Oven thermostat recalibration or replacement
Fuse replacement
And more!
Our goal is to offer you efficient, effective range and oven repairs at a great price, regardless of whether you have a high-end stove or a budget-model cooktop. Allen Appliance Company provides low prices and great service to each and every one of our customers.
Remember, oven repair services aren't just about restoring convenience to your kitchen: they can also be about keeping your home and your family safe. Malfunctioning or damaged stoves, ovens, and ranges can create a variety of dangerous situations in your house, from gas leaks to burn risks to fires. If your range isn't working properly, you need to have it looked at right away to make sure it isn't a hazard for you and your home. Allen Appliance Company provides same-day range repair services in most cases, and our technicians always take all appropriate safety precautions to make sure your appliance repairs are completed safely. Our team brings you safe, correct stove and oven repair service to eliminate the risk of danger from your range as well as get your appliance back to working its best. Your answer for professional range and stove repair in and around Bloomfield Township, Allen Appliance Company specializes in taking care of our customers as well as their appliances.
Range Repair
Electric Oven Repair
Oven Repair Service