Appliance Repair Parts
Trying to fix your broken appliance yourself? Can't find the parts you need? Allen Appliance Company can help. As well as providing comprehensive appliance repair services, we also offer sales on appliance repair parts. Perfect for adventurous homeowners and veteran do-it-yourselfers, our appliance parts store can help you get the components you need to get your refrigerator or dishwasher humming along like new again fast. Instead of spending hours trying to find what you need on the shelves of your local home improvement store or calling around to see which appliance repair companies also sell parts, take the hassle out of your repair. Come straight to Allen Appliance Company for a full range of appliance parts and repair advice. We even offer great low prices to help make your appliance repair part as affordable as possible.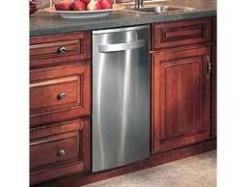 At Allen Appliance Company, we're an appliance repair and appliance parts store serving Bloomfield Township and communities throughout the area. We offer appliance parts and repair for:
Fridges
Stoves and ovens
Dishwashers
Garbage disposals
Washing machines
Dryers
And more!
Our stock includes appliance repair part products suitable for use in most major brands, and our knowledgeable staff can help you make sure you get the right parts for your specific make and model of appliance. Combining our trademark customer service and friendly staff with the appliance parts you need, Allen Appliance Company makes even DIY appliance repair jobs as painless as they can be!
Once you have the parts you need, your job as a do-it-yourself appliance repairman isn't over... But that doesn't mean you have to go it alone. Allen Appliance Company can coach you over the phone to make certain you get your stove or dryer repaired safely and correctly. We specialize in quality customer care as well as quality appliance repair parts, so you can trust our professionals to bring you everything you need to handle your own repairs. Have questions? We're here to help. Contact us now via phone or by e-mail, and we'll answer any questions you may have.
wholesale appliance parts
appliances repair parts
appliance parts and repair