Services Offered
If you're struggling with a broken, malfunctioning, or inoperative appliance in your home, let Allen Appliance Company help. From refrigerator repairs to washing machine repairs and beyond, we're your resource for exceptional major appliance repair services in and around Bloomfield Township. Your appliances are supposed to make your life more convenient, so if that leak or performance flaw is only adding frustration to your life, let us put an end the inconvenience. Call now for prompt, affordable service and the major appliance repairs you need.
60+ Years of Experience
when you have Allen Appliance Company in to handle your dishwasher repair or dryer repair, you're calling on an amazing 60 years of appliance repair experience. We've been working on appliances for more than six decades, and in our time in the business, we've seen all manner of malfunctions and issues. Drawing on this vast bank of knowledge, our pros can provide you with faster, more accurate outcomes whether we're providing you with a simple washing machine repair or a complex refrigerator repair. But even though our business was founded in 1952, Allen Appliance Company isn't stuck in the past. Our technicians are well-versed in the proper repair procedures for all the latest high-tech appliances as well as more traditional models, and no matter what style of appliance you have in your home, we'll provide you with repairs that will last!
Appliance Repairs for Most Makes and Models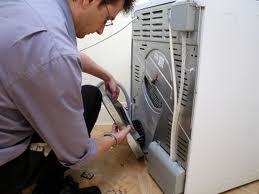 Instead of specializing in just one or two high-end brands, Allen Appliance Company is proud to offer appliance repair services for the full spectrum of home appliances. Our technicians are fully trained and experienced in appliance repairs of all kinds, so whether you have a budget model or an expensive Sub-Zero or Bosch appliance, we have the knowledge, tools, and parts to provide expert repairs. We believe that offering complete appliance repair services is the best way for us to provide our customers with the fastest, most effective service around. In fact, we can provide same-day service for most oven repairs, dryer repairs, and more. At Allen Appliance Company, our goal is to use our vast experience to help you get your household appliances restored to working condition quickly, affordably, and conveniently. To learn more, contact us today.
Appliance Repair Parts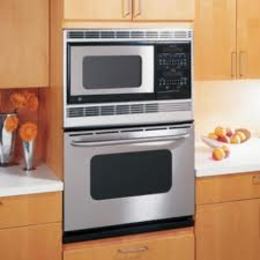 Unlike many appliance repair services, Allen Appliance Company also provides appliance repair parts for do-it-yourselfers. We have a small appliance parts store to supply area homeowners with the components they need to handle a variety of home appliance repairs. If you need a part for an oven repair, washing machine repair, or dishwasher repair, we should have it in stock. Our friendly staff is also available to provide installation tips and techniques. In fact, our knowledgeable team can even help you install your appliance repair parts right over the phone. If you're looking for a local appliance parts store to assist you in your DIY repair project, you've come to the right place. Just pick up the phone and give us a call: Allen Appliance Company will do everything we can to give you a hand!
Microwave Repair
As well as servicing large household appliances like refrigerators and washing machines, Allen Appliance Company also works on microwave ovens. Providing great convenience when they're working and creating major frustrations when they're not, microwaves are an indispensable part of every modern kitchen. So when they're malfunctioning—not heating, sparking, or otherwise misbehaving—it can wreak havoc on your daily routine. But never fear: Our team is available to provide both countertop and over-the-range microwave repairs. Putting our six decades of appliance repair experience to work for your microwave repairs, we'll have the problem identified and resolved in no time at all.
Garbage Disposal Repair
Helping you clean up kitchen messes by grinding up food waste, garbage disposals make it easy to keep your kitchen spick and span. Of course, when your garbage disposal stops working properly, it can make a major mess of its own. But instead of just living with the inconvenience of a broken garbage disposal, call in Allen Appliance Company. We specialize in service for all types of household appliances, including garbage disposal repairs. We'll troubleshoot the source of the issue, be it a power surge or a leak, and provide the solutions you need to get your garbage disposal back into tip-top working order. For more information or to schedule your service appointment, feel free to call now.