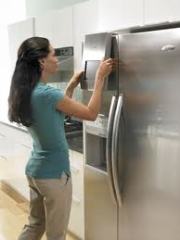 Think affordable appliance repair is just a dream? Then it's time to reconsider. Allen Appliance Company specializes in prompt, affordable appliance repair services in and around Bloomfield Township. Refrigerator repair, oven repair, and more: we do it all with efficiency and accuracy. Our goal is to provide every local homeowner with the cost-effective appliance repairs, speedy service, and first-class customer care they deserve!
From Whirlpool to Sub-Zero, Allen Appliance Company works on them all. Because our goal is to provide you with fast, convenient service, we're pleased to be able to provide appliance repairs for nearly every make and model. If your fridge has started acting up or you know it's time for washing machine repair, contact us right away. Allen Appliance Company is your resource for full-service appliance repairs in the northern Detroit suburbs.
60+ Years Appliance Repair Experience
Appliance Parts Store
Free Service Call with Same-Day Repair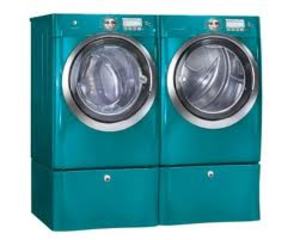 When it comes to appliance repairs, experience matters! From understanding the intricate workings of various machines to knowing how to pinpoint the cause of the appliance's malfunctions, some things can only be learned through years of hands-on training and experience. Allen Appliance Company has been providing appliance repair services since 1952, and with more than 60 years under our belts, we've seen it all when it comes to appliance malfunctions and solutions. Our team can provide repairs for both new, high-tech models and old reliables that have been serving you for years. Whether you've just discovered a need for refrigerator repair or it's time to finally get around to that dishwasher repair you've been ignoring, Allen Appliance Company can help!
Based in Sylvan Lake, MI, Allen Appliance Company provides appliance repair services to residents throughout the region. Our professionals are available to take care of major appliance repairs of all kinds for homeowners in Bloomfield Township, Clarkston, Oak Park, Livonia, Waterford, Ortonville, Milford, Pontiac, Troy, Farmington Hills, and the surrounding areas. As a local, family-owned business, Allen Appliance Company is here to make sure each and every one of our customers gets premium customer service as well as exceptional repair quality. From washing machine repair and dryer repair to complete customer service, we're here to take great care of you and your appliances. Have questions? Just give us a call or contact us by e-mail. Allen Appliance Company is ready to assist you in any way we can.
We are a licensed and insured appliance repair company.